Welcome to the 2013 TLA GAYBIE AWARDS, where we're honoring what we feel was the very best work in gay-themed movies and literature from the past year. And, even though we don't have an awards "show," per se, we'll still attempt to be much more concise and entertaining than the Oscars® - which shouldn't be too difficult! No need to thank us. You are very welcome.
BEST GAY DRAMA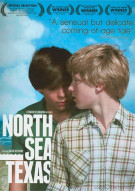 With exceptional performances, a beach-side setting that serves as a feast for the eyes and a story that packs an emotional punch, North Sea Texas is completely deserving of the "Best Gay Drama" honor. Newcomer Jelle Florizoone tugs at the heartstrings as Pim, a gay adolescent with a neglectful single mother who is searching for male companionship (with two different, very attractive straight men) and a familial bond. Belgian director Bavo Defurne has been impressing film festival audiences with his short films since the early '90s and his first feature doesn't disappoint. While we're waiting for his next feature, fans of North Sea Texas should check out Campfire, a DVD collection containing some of his most prominent early works.
BEST GAY ROMANCE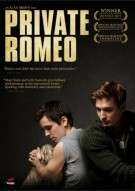 It was difficult to imagine adapting Shakespeare's "Romeo & Juliet" for an all-male cast and setting it within a military academy, but that is exactly what writer/director Alan Brown did - and the result is riveting. Incorporating YouTube videos and lip-synched indie rock music into the mix, this clever, intelligent retelling of the Bard's star-crossed lovers takes on an entirely new, exciting and contemporary meaning while maintaining style and grace. Seth Numrich and Matt Doyle commit wholeheartedly to the passion that their roles require. They, along with the rest of the talented young cast, manage to pull off the iambic pentameter too.
BEST GAY COMMEDY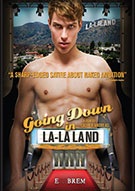 Going Down in La-La Land
Casper Andreas is one of the most prolific gay movie directors working today and he seems ready, willing and able to top himself with each new endeavor. Based on a novel of the same name by Andy Zeffer, Going Down in La-La Land is a smart and well-crafted satire about "making it" in Hollywood. The film follows a young, starry-eyed dreamer named Adam (Matthew Ludwinski) who moves to Los Angeles to become a star on the big screen. When the bright lights and red carpets don't materialize, he quickly discovers the seamier and steamier underbelly of the entertainment industry - populated by gay pornographers, male prostitutes, downtrodden directors, has-been starlets and meth addicts. With a large, phenomenally funny supporting cast and a cutting script, this film turns the allure of Hollywood on its head in the most entertaining way possible.
BEST GAY DOCUMENTARY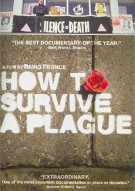 No surprise here. Thanks to the Academy Award nomination it received, How to Survive a Plague has reached a very wide audience and has helped to earn ACT UP the recognition it so plainly deserves. Packed with fascinating archival footage, the film follows the "AIDS Coalition to Unleash Power" throughout the late '80s and early '90s, at they made noble, frequently dangerous attempts to get the government to focus on the AIDS crisis. The film makes the strong case that the research, protests and interventions of ACT UP are directly responsible for the HIV treatments that we have today. Director David France manages to give us an intimate glimpse into the lives of some of ACT UP's most prominent front-line figures while keeping his eye on the broad scope of the organization's actions. The result is provocative, touching and absolutely essential.
BEST GAY THRILLER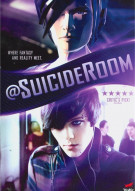 A compelling semi-sci-fi drama about a kid and his difficulties both fitting in and coming out, @Suicide Room is an interesting oddity: a serious Polish gay teen suicide film that resonates just as strong with American audiences. When Dominik (Jakub Gierszal), a suburban high school student, is videotaped kissing another boy, he finds himself humiliated at school. As a result, the emotional youngster secludes himself inside a virtual video game where like-minded teens come together to talk and contemplate suicide. Mixing breathtaking animation and live-action sequences, @Suicide Room is consistently visually impressive while it tackles deeply emotional themes of bullying, sexual confusion and immense sadness. If enough people see it, this has the potential to become a teen cult classic.
BEST GAY MOVIE OR SERIES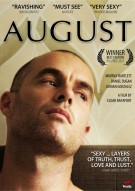 Featuring three smoking hot lead actors, August is certainly easy on the eyes. We loved this movie when we first saw it in film festivals, but our customer reviews have been quite mixed. One thing everyone can seem to agree on, though: August is nothing if not sexy. Following a gay love triangle between three very different men, the film examines jealousy within relationships and, more importantly, carnal sexual urges that just can't be ignored. Director Eldar Rappaport, in his feature-length debut, doesn't skimp on the sweaty sex scenes or underwear-clad hunks either. Even better, though, is the fact that those scenes also have emotional weight and resonance.
BEST LEAD ACTOR IN A GAY ROLE

Mark Cirillo's career is blowing up right now - and we're glad. Handsome and talented, he is a welcome screen presence in the world of gay cinema. In addition to his work in The Seminarian, you can see him steal all of his scenes in the gay hit The Men Next Door. He also turns up in a small part in our "Best Gay Comedy" winner Going Down in La-La Land. The Seminarian, though, is what has earned him the most recognition from our loyal customers. As Ryan, a closeted seminary student caught between his desire for a love that feels natural and his university's strict stance against all things gay, Cirillo delivers a performance both sensitive and smart - earning every scrap of the audience's empathy. We can't wait to see more of him on screen. Next up is The Last Straight Man with Bite Marks writer-director Mark Bessenger.
BEST SUPPORTING ACTOR IN A GAY ROLE

After his bone-chilling performance as a dangerous teen sociopath in We Need to Talk about Kevin, it was hard to imagine Ezra Miller's softer side. It comes out, though, in The Perks of Being a Wallflower, aer indie hit based on the acclaimed novel of the same name. As Patrick, an openly gay, incredibly confident and impossibly cool high school senior, Miller is the life of the movie. This is a role that will stand as an inspiration to future generations of young gay outcasts and Miller fills it perfectly. He's also an inspiration to young gay people in real life. Not long before the movie premiered, he came out of the closet publicly to Out Magazine.
BEST DIRECTOR

Andrew Haigh proved himself an interesting, unusual director with his feature-length debut Greek Pete, but no one expected a follow up as good as Weekend. Remarkably well-observed, the film follows two British men who meet up for a one-night-stand, but find themselves drawn to each other just before one of them is set to leave the United Kingdom to attend art school in Oregon. Haigh's leads - Tom Cullen and Chris New - are so comfortable in their roles, delivering such wonderfully memorable, effortlessly natural performances, that it's easy to forget they are even acting. A director-to-watch if we've ever seen one, Haigh manages to keep raising the emotional stakes while never betraying the realistic atmosphere that he creates. What begins as a dialog-driven character study, ends as an edge-of-your-seat experience - one that still values honesty and simply examination the idea of finding love when you least expect it.
BEST PHOTO/ART BOOK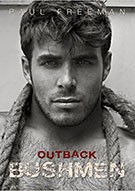 Outback: Bushmen
Paul Freeman's fourth and final book dedicated to the stunning, hard-working and incredibly well-built men of Australia, Outback: Bushmen was raved about by fans and critics alike, and was also one the year's bestsellers here at TLA. After the successes of Outback, Outback: Currawong Creek, and Outback: Brumby, it was no surprise that our readers banded together to make Outback: Bushmen the winner of the "Best Photo/Art Book" category.
BEST COMIC/COMIC ART BOOK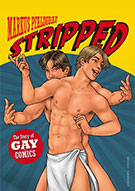 Stripped: The Story of Gay Comics
Though they've been around for decades, gay comics have become especially popular over the last few years. As such, Stripped: The Story of Gay Comics was up against some stiff competition, but in the end had no problem rising to the top of the pack. It's no secret that Bruno Gmunder is in a class all their own when it comes to art and photo books, and their take on the history of gay comics is no exception. Featuring TLA favorites such as Mioki and Patrick Fillion, as well as lesser-known artists like Ype and Gengoroah Tagame, Stripped: The Story of Gay Comics is at once astonishingly beautiful and unbelievably comprehensive.
BEST ROMANCE/EROTIC ROMANCE BOOK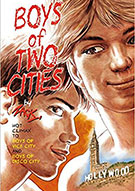 Boys of Two Cities
When author/illustrator Zack started his "Boys" series in 2011, it was clear that this guy had incomparable talent. Boys of Vice City, Boys of Disco City, and this year's winner in our "Best Romance/Erotic Romance Book" category, Boys of Two Cities have all been incredibly popular and especially well-received amongst our community of readers. While we're certainly happy to see that things worked out for main characters Gil and Mike, we're also sad to see them go. Luckily, it seems Zack is here to stay.
BEST FICTION/MYSTERY BOOK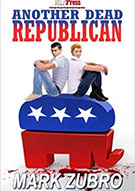 Another Dead Republican (A Tom & Scott Mystery)
There's a common thread that runs through all of author Mark Richard Zubro's thirteen (yes, really) "Tom & Scott" mysteries: characters with a penchant for homophobia, sexism and racism usually end up dead or very close to it - and that's fine by us. It seems our readers feel the same way we do about homophobes, sexists and racists, because they didn't hesitate to cast their vote for Another Dead Republican in the "Best Fiction/Mystery Book" category. Here's hoping a fourteenth Tom & Scott mystery hits the street soon!
BEST FANTASY/SCI-FI BOOK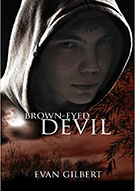 Brown-Eyed Devil
If you think the cover art for Brown-Eyed Devil is creepy, wait until you start reading author Evan Gilbert's story of necromancers, demons, monsters, and all other things paranormal. More than any of the other nominees in the "Best Fantasy/Sci-Fi Book" category, our readers loved Brown-Eyed Devil and it's twisty, turny, gnarly plot. The best part? It's the beginning of a series. Can Gilbert score the same award two years in row? Only time will tell.
---
Details of the TLA Gaybies
Nominees were selected by our staff of semi well-educated, but very pop-culture-attuned staff.
All nominees will be notified via email.
Award winners will be announced April 15th.
Voting is open to everyone. There is no limit on the number of votes you may cast. In other words, to quote Huey Long, "Vote early and often."
Losers can petition for a recount by contacting TLAgay.com via any communication method they choose. Results may vary depending on a variety of stimuli presented forthwith.
Categories are subject to change based on no pre-defined set of criteria or rationale that will make sense to anyone other than us.