The Newest & Hottest Gay Sex Toys
Sizzling Sex Toy Spotlights
---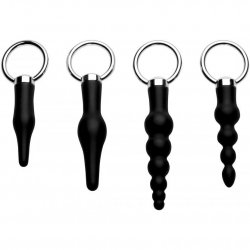 Unlock your backdoor pleasure with 4 slim anal toys in a variety of small shapes and sizes! Among them are a small tapered plug, a larger tapered plug, a short set of anal beads, and a longer set of anal beads. The Ringed Rimmers are perfectly sized for beginners, or anyone who prefers a petite penetration!
Own this sweet set of rimmers now!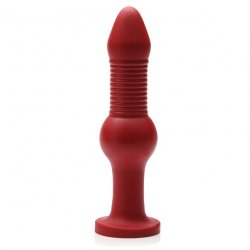 The Fido creates a unique anal experience unlike any other! The middle knot acts as a plug that releases an amazing pressure when inserted and pulled out. The ribbing on the upper shaft stimulates the inner anal muscle band, and when combined with the sensation of the knot, creates an amazing experience.
An advanced toy for people who demand quality!
New Sex Toys More
---
Put A Ring On It! More
---
Get Your Kink On! More
---
Pump Up Your Piece! More
---
Probe Your Hole! More
---
Lube it Up! More
---