Hardcore Gay Porn Video On-Demand
Spotlight Flixxx On Demand
---
New from the studio that brought you Family Dick! Satisfy all of your cravings for hot sibling sex with Brother Crush - five tales of family bonding. You simply won't believe these real videos of naughty brothers fooling around behind their parents' backs!
So wrong that it MUST be right!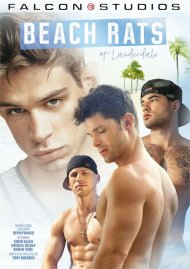 Whether they're looking to score some weed or hook up on the DL, the Beach Rats of Lauderdale will do whatever it takes. When Lauderdale is dry with no weed in sight, one of the Beach Rats hatch a plan to score big. Follow this group of studs on a raw, wild, sexually-charged ride around the seedy side of South Florida.
A must-see bareback thrill ride from Falcon Studios!
Just-Added On Demand More
---
Kristen Bjorn On-Demand Sale More
---
Customers Are Watching... More
---
Studio Spotlight: Missionary Boyz More
---
---