Gay Cinema Video On-Demand
New Releases! Now Available to Stream Instantly! More
---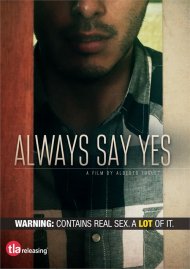 The sexually explicit new gay film Always Say Yes follows Hector, a gay man living in Mexico who travels from Hermosillo to Mexico City with the hope of posing naked for Feral, a sex-positive photography collective. Leaving both his friends and his inhibitions behind, Hector is determined to experiment and play out all of his various desires in real life, without limits. He makes a promise to himself to always say yes to every new situation, no matter what the consequences.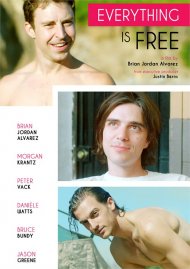 Ivan (played by writer-director Brian Jordan Alvarez, a "Will and Grace" regular) is an American painter living in Columbia who ends up falling for Cole (Morgan Krantz), his best friend's younger brother. Though not gay himself, the younger man returns his advances, but will older brother Christian (Peter Vack) be ok with that? As they say, true love conquers all... even if it takes years. We offer the Exclusive Unrated Director's Cut for streaming.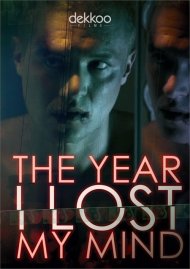 From prolific director Tor Iben (Love Kills, The Passenger, The Visitor) comes a sexy and intense new thriller about a lonely young man who becomes dangerously obsessed with a stranger. After encountering him during a burglary, Tom (Alexander Tsypilev) begins stalking and antagonizing the attractive young Lars (Julien Lickert). When Lars finds out about Tom's intentions, he manages to turn the tables on him, leading to a shocking confrontation.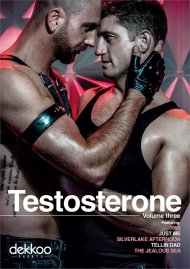 The Third Volume in a sensational new series, Testosterone: Volume Three is a collection of the hottest gay short films from all around the world! This particular installment shows us a teen's dangerous affair with an older man, a long-lost love that resurfaces at a circuit party, an awkward first gay sexual experience, a father and son's tumultuous relationship and the effects that jealousy has on two men and the stud that comes between them. Make sure to check out Testosterone Volumes One and Two as well – both available now on-demand.
This Weeks Top Picks! More
---
Spotlight Picks!
---
From the Blog! More
---