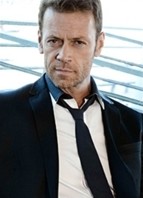 birthplace: Ortona Mare, Italy
born: May 4 (Taurus)
Rocco Siffredi has to be one of the most legendary porn performers of all time thanks to his enormous penis and sexual prowess. Rocco became famous in the porn community due to his penchant for anal sex and analingus, which built him a cult following over the course of his career.Rocco Siffredi's films vary widely in content and tone. He has appeared in romantic adventures and comedies for Vivid, but his later work with John Stagliano's Evil Angel involve BDSM and very extreme sexual scenes featuring spitting, male-domination and watersports.Rocco Siffredi is one of a few porn actors to enjoy crossover appeal. He has a very large gay fan base although he has never done any hardcore homosexual scenes, and has appeared in several mainstream, international films.
---