Your home for the best in Gay Cinema
Coming Out Soon! Gay Films Coming to DVD! More
---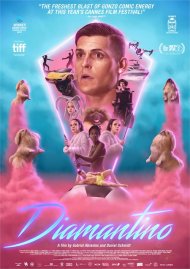 When big-hearted but dimwitted Portuguese soccer hunk Diamantino blows it in the World Cup finals, he goes from superstar to laughing stock overnight. He is soon swept up in a gonzo comic odyssey involving evil twins, Secret Service skullduggery, mad science genetic modification, and a right-wing anti-EU conspiracy. Vividly photographed - and featuring the biggest stampedes of giant puppies you've ever seen – this wild new comedy is the high-camp masterpiece of 2019.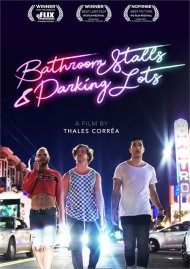 Brazilian transplant Leo embarks on a trip to San Fransisco when he finds out his regular American fling Totah is also visiting the city. Upon arrival Leo joins his friend Donnie on a quest through the clubs of the Castro district, hoping to a casual encounter to show Totah they could be compatible beyond the bedroom. Meanwhile Donnie's straight friend Hunter, a hopeless romantic, tags along in an attempt to teach Leo how to turn a casual sex relationship into a more meaningful one.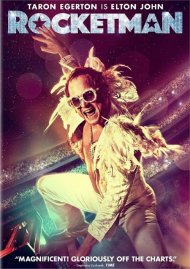 As flashy and colorful as it's subject, this musical biopic chronicles the early life and career of Reginald Dwight, better known to the world as Elton John (played brilliantly by British heartthrob Taron Egerton). Visually stunning performances of some of Elton's best-loved songs are used to tell the story of a rise to rock and roll greatness that includes addiction to drugs and sex, depression and complex personal and professional relationships. It sounds heavy, but it's a blast!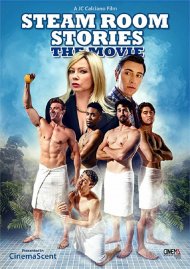 From the director of eCupid, The 10-Year Plan and Is It Just Me? comes a sexy and hilarious feature-length film based on the steamy hit comedy series! Convinced that it may be connected to The Fountain of Youth, failing cosmetics magnate Sally Fay (Traci Lords) will stop at nothing to possess the waters of our favorite West Hollywood steam room. What she doesn't count on is a whole bunch of hot, towel-clad hunks banding together to thwart her evil plans!
Just Came Out! Gay Movie New Releases! More
---
Spotlight Picks!
---
Now Available on VOD! More
---
From the Blog! More
---