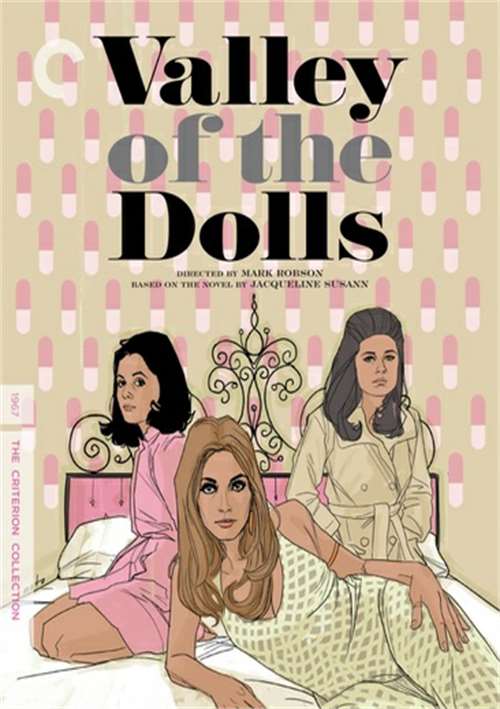 ---
---
Cutthroat careerism, wild sex and fierce female protagonists are all on offer in this adaptation of Jacqueline Susann's sensational and wildly popular novel. Patty Duke, Barbara Parkins and Sharon Tate star as three friends attempting to navigate the glamorous, pressurized world of big-time show business - the "valley" is not a place but a narcotized state of mind, and the "dolls" are the pills that rouse them in the morning and knock them out at night. Blending old-fashioned gloss with Madison Avenue grooviness, director Mark Robson's slick look at the early days of sexual liberation and an entertainment industry coming apart was a giant box-office hit, and has become an unforgettably campy time capsule of the 1960s.
---
Additional Versions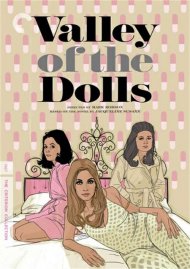 Guaranteed to ship the next TLAgay Business Day.
*Restrictions Apply
Same Day Shipping
Place an online Credit Card Order for In Stock products before 3pm ET during normal business hours your Order will ship that day.
Learn more >
Reasons to Buy
A trashy, melodramatic piece of camp heaven based on Jacqueline Susann's best-selling novel that takes us on a hell-bound highway of drugs, sex, drinks and infidelity and the rise and fall of starlets in the entertainment biz.
The film, at times, drifts into cliché-ridden waters, but is nevertheless chock full of those absolutely absurd soap opera-ish elements which make this genre so much fun. Drag queens have built who personas and careers off of this movie.
The Criterion Collection has done a bang-up job with this amazing new special edition. The features include audio commentary from Barbara Parkins, rare documentary footage from the time of the film's release, amazing footage from a queer Patty Duke tribute gala and much, much more!
DVD Features
No Specified Features
Information
Director: Mark Robson
Writer: Dorothy Kingsley
Writer: Helen Deutsch
Writer: Jacqueline Susann
Rating: NR
Released: Sep 27 2016
Added: Aug 11 2016
Production Year: 1967
TLA SKU: 1864829
Number of Discs: 1
UPC Code: 715515186414
Catalog #: DB12010406
Reviews
Review by Amos Lassen
By: Amos Lassen

I have no idea what possessed me to go back and watch "Valley of the Dolls" again but there I was sitting there and seeing it completely different than ever before. I just wonder what they were thinking in Hollywood when they made this film that has ...
Read More
Review by jamal49
By: jamal49

I saw this film for the first time in February 1967, in downtown Chicago, on a one-day leave from Great Lakes Naval Training Center with a bunch of friends I had made in boot-camp. See, I joined the Navy so I wouldn't get drafted by the Army because ...
Read More