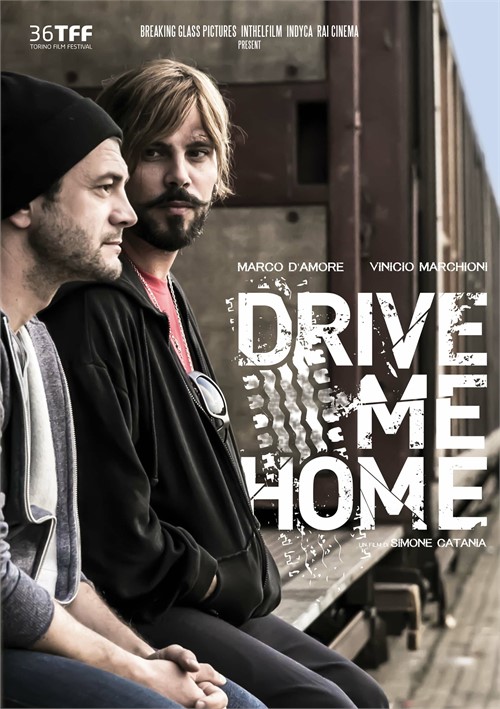 ---
---
Antonio and Agostino grew up together in a small town in Sicily; they dreamt of living a different life, somewhere else. Now 30-year-olds, they both live abroad but they lost touch years ago. When Antonio discovers that the house he grew up in, which had been empty for a long time, is about to be sold at auction, he decides to leave and reconnect with his childhood friend. But their lives have changed a lot. Old conflicts and new revelations bring them through Europe on a truck journey.
---
Information
Director: Simone Catania
Length: 1 hrs. 34 mins.
Rating: NR
Released: Nov 25 2019
Production Year: 2019
TLA SKU: 2750857
Reviews
Review by JonasBlaye
By: JonasBlaye

This is a good film but as a gay person I have seen this ending happen to many simliar type of films... The straight guy gets the happy ending and the gay guy is made to look like the jealous type who is in love with the straight guy. And the gay guy...
Read More
Review by Amos Lassen
By: Amos Lassen

"DRIVE ME HOME"
Reconnecting
Amos Lassen
Antonio (Vinicio Marchioni) and Agostino (Marco D'Amore) are two childhood friends who have not seen each other for 15 years. They grew up together in a small town in Sicily ...
Read More