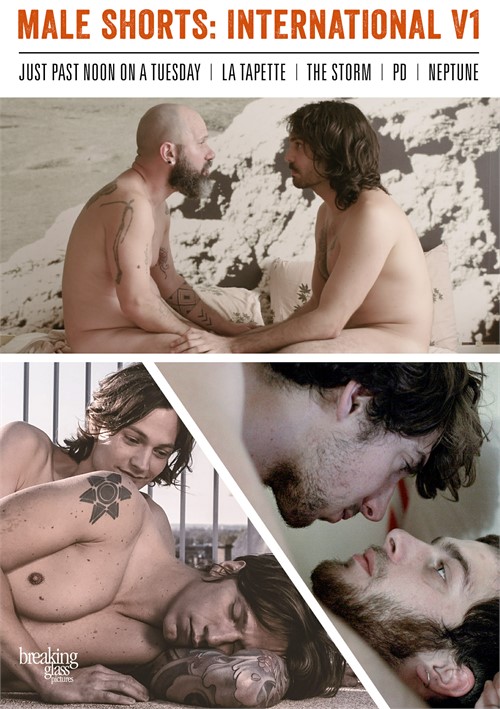 ---
---
An international collection of five short films focusing on men, including "Just Past Noon On A Tuesday," "La Tepette (The Mousetrap)," "The Storm (La Tempete)," "Neptune," and "PD." Each short is presented in its native language (Portuguese, French or English) with English subtitles for all.
Just Past Noon on a Tuesday
Two strangers visit the penthouse of a recently deceased lover, only to find themselves learning more about each other.
La Tepette (The Mousetrap)
Baptiste is a gay man who can't stop dreaming about a woman who works at a local pub. His desire for her makes him go on a journey that he could had never imagined.
The Storm (La Tempete)
Leo fantasizes about his weather forecaster. His obsession may be realized when he meets Luca. The night they spend together will take them through both desires and doubts that last into the early morning hours.
Neptune
A chance encounter with another swimmer at a local pool develops into an obsession. But the city has many opportunities for sex. Follow the growing desire between Sandro and Maicon.
PD
A cruising area takes on majestic proportions as we discover Greek-esque male bodies in the forest. The sonnets 18, 57, 20 by William Shakespeare add to the "Midsummer Night's Dream"-like ambiance of the film.
---
Reviews
Review by Amos Lassen
By: Amos Lassen

"Male Shorts: International V1"
Five Short Films
Amos Lassen
Is too bad that most of us do not get to see the many LGBT short films that are made every year. We usually have to wait until a releasing company puts out an anthology DVD. ...
Read More