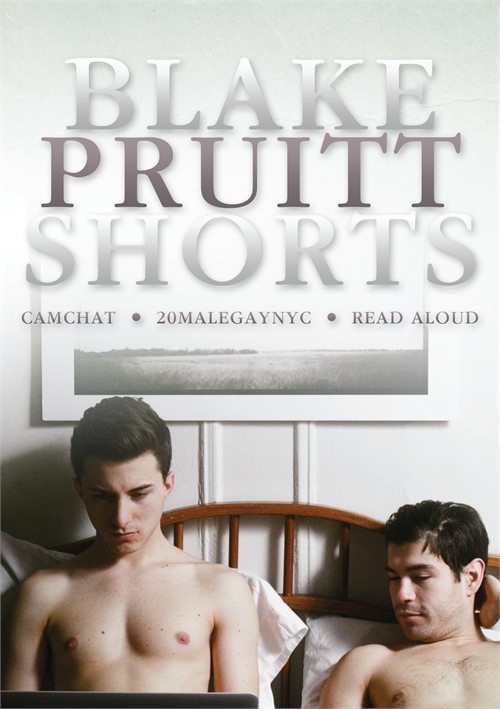 ---
---
Immensely talented, up-and-coming NYC-based filmmaker Blake Pruitt is worth keeping an eye on. First up in this brand-new collection of his work is 20MALEGAYNYC, a short documentary comprised of interviews with ten young gay men whose honesty and controversial opinions shed light on the experiences of gay urban 20-somethings today. The second short, Camchat, follows a young guy named Alec who encounters various men in online chat rooms - where experiences range from purely sexual to purely emotional. The final short, Read Aloud, follows Justin, a film editor who starts dreaming of being in front of the camera. When a new relationship begins developing, Justin has to decide if he wants to follow his dreams or settle down.
This title ships on a DVD-R format disc. Please note, some DVD players may not be able to play this format. Please make sure your DVD player is compatible with this format before purchasing this title.
---
Information
Director: Blake Pruitt
Writer: Blake Pruitt
Length: 37 mins.
Rating: NR
Released: Jun 23 2017
Production Year: 2016
TLA SKU: 1920770
Reviews
Review by GayFilmCritic
By: GayFilmCritic

OMG! If there is one thing I learnt it's Blake Pruitt is clueless about writing and making films.
This movie is the BIGGEST WASTE of money. It's not worth the DVD it's printed on.
2 good uses for this movie, watch it if you have...
Read More
Review by Amos Lassen
By: Amos Lassen

"Blake Pruitt Shorts"
Three Short Films
Amos Lassen
Blake Pruitt is a New York City filmmaker, writer, director, editor, producer, and part time drag queen who presents with three short films that show the reality of gay life.
"20...
Read More