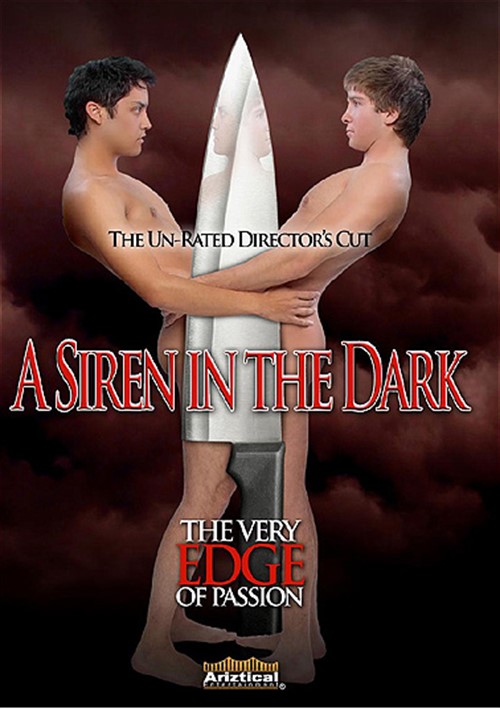 ---
---
Handsome but very deadly, the "Siren" is a seeker of lonely young men - manipulating their fears and addictions. Featuring gruesome scenes and sinister sexuality, you won't want to miss this Unrated Director's Cut.
Information
Director: Laura Reilly
Director: Steven Vasquez
Writer: James Townsend
Writer: Steven Vasquez
Length: 1 hrs. 20 mins.
Rating: NR
Released: Feb 10 2009
TLA SKU: 1875642
Custodian of Records:
Ariztical Entertainment
12400 Ventura Blvd. Suite 686 Studio City, CA 91604
Reviews
Review by Scott Cranin
By: Scott Cranin
In-House Review - Mar 17 2011
A supernatural tale with gay softcore nudity, Steven Vasquez's (Sideline Secrets) new film is a mixed bag. While the boys are hot, the writing is muddled and some of the acting is amateurish. The film is about a cop with psychic abilities who uses hi...
Read More
Review by Tom L
By: Tom L

For a couple of years I've assumed that "Revenge in Olympia" would be the worst film I would see in my lifetime, but now I'm not so sure. On the universal horribility scale, "A Siren in the Dark" is right up there. The acting is awful, the dialog is ...
Read More
Review by MasterMind
By: MasterMind

Story line is muddy at best, if it had a plot I seemed to have missed it. The characters are ill defined and some no definition at all. but hay there is lots of fake sex, nude bodies and violence
Review by movie buff
By: movie buff

Sorry, I don't see anything to recommend in this movie. A mish-mash of a plot, awful acting, and poor sound don't make me want to recommend this to anyone. I'll grant you this is better than "Sideline Secrets", but what isn't? Avoid at all costs.
Review by gary
By: gary

just saw an early screener of Siren in the Dark. There's not much more that I can add that hasn't already been said, but this is the second movie I've seen from some of the same people that produced Sideline Secrets. I haven't seen Sideline Secrets...
Read More
Review by Pup Chaser
By: Pup Chaser

This film may have a god-awful "porn" cover. But, the film itself is quite well done. Verging on being a horror film, more psychological than slasher, this psychological thriller possesses a lot to be seen. It is not the easiest plot to explain, but ...
Read More
Review by LastBoyHere
By: LastBoyHere

This movie is a lot of fun! It is dark as hell but in a good way. I appreciate that is isn't scared to be erotic, but still present a story that leaves you thinking. Not much is given away in terms of all the answers, but such task really adds to the...
Read More
Review by ShaneMovieWatcher
By: ShaneMovieWatcher

I recently caught a screener of the film and am blown away! For such a low budget film, this story delivers. It is smart, sexy and at times very creepy! It reminded me of the gay-thriller URBANIA in a number of ways-- mainly in its overall mystery an...
Read More
Review by Amos Lassen
By: Amos Lassen

"A Siren in the Dark"
An Erotic Thriller
Amos Lassen
The guys that brought us the two "Sidelines Secrets" films are back with an erotic thriller, "A Siren in the Dark". This is a hard film to describe and I am not sur...
Read More