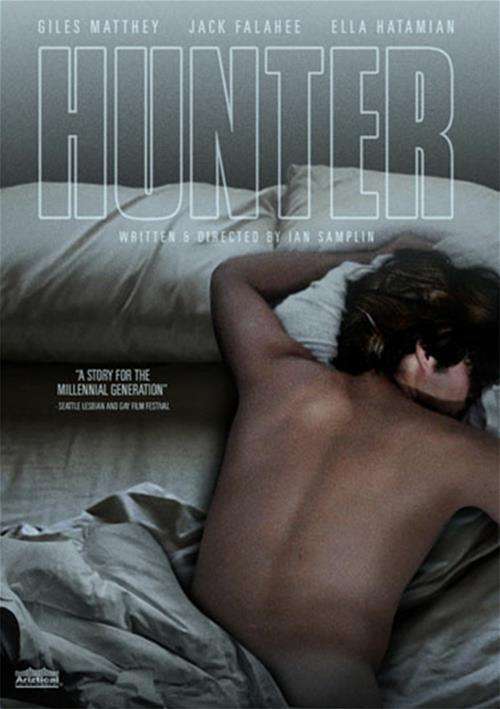 ---
---
After a drunken night, Gavin (Jack Falahee) and Amy (Ella Hatamian) return home to their East Village apartment to find a young man (Giles Matthey) passed out on the front steps. They reluctantly agree to let him into their home. Over the course of the weekend they both vie for the attention of this mysterious and attractive young man. Their intrigue grows with everything they learn about him and Gavin quickly longs to become more intimate with the drifter.
---
Guaranteed to ship the next TLA Video Business Day.
*Restrictions Apply
Same Day Shipping
Place an online Credit Card Order for In Stock products before 3pm ET during normal business hours your Order will ship that day.
Learn more >
Reasons to Buy
A thoughtful and intelligent indie that follows one young man who is coming to accept his burgeoning homosexuality - even if it means the demise of his straight relationship.
Giles Matthey, who plays the attractive, mysterious drifter that arrives to shake things up, is positively adorable. We would fall pretty hard for him too.
All three leads - Jack Falahee (also easy on the eyes), Ella Hatamian and Giles Matthey - turn in excellent performances. They're mature beyond their years.
Information
Director: Ian Samplin
Writer: Ian Samplin
Length: 1 hrs. 28 mins.
Rating: NR
Released: Apr 26 2016
Added: Mar 28 2016
Production Year: 2015
TLA SKU: 1784495
UPC Code: 631008076195
Catalog #: DV37182302
Custodian of Records:
Ariztical Entertainment
405 E. Wetmire RD 117-516 Tucson AZ 85705
Reviews
Review by ArtM
By: ArtM

Jack and Giles are both cute and interesting, but the story goes nowhere and just ends.

Sorry to say this one's a bummer on almost all accounts, including the pocketbook.
Review by Amos Lassen
By: Amos Lassen

Ian Samplin's "Hunter" introduces us to Gavin (Jack Falahee), a self-absorbed lonely guy and Amy (Ella Hatamian), the type of girl who will change to please her man. That is, until, she is dumped by her latest beau. Gavin lets her come and stay with ...
Read More