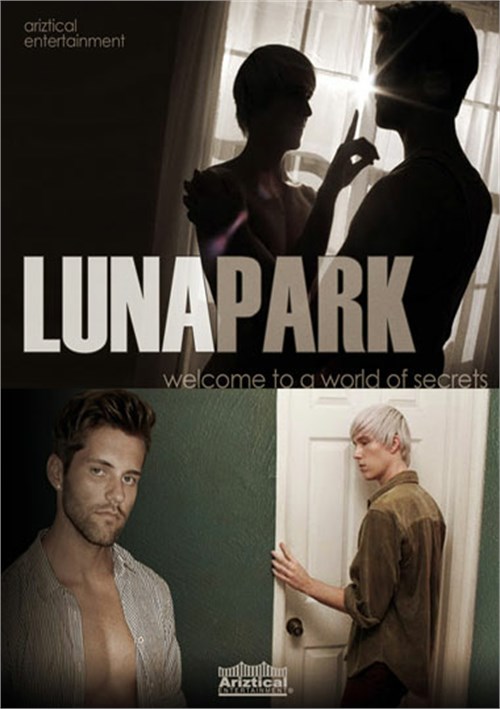 ---
---
"Luna Park" is the home away from home for the stars of a popular gay porn company while on location. Alexia, an ex-actress turned producer, has her mute younger brother Christi managing her infamous apartment building. Everyday, Christi gets his own personal peep shows by hiding in the closets and watching the porn actors in states of off-camera arousal. When Christi gets caught spying on the company's hunk du-jour, his sister decides to send her streetwise minion Maxwell to clean things up.
But even in the hustle and bustle of porno luxury, love can blossom. When Maxwell falls for the captivating Christi, the secrets of Alexia's past could prove toxic to the boys' young love. In the land of skin and sin, nothing is out of bounds. Welcome to Luna Park.
---
Guaranteed to ship today if ordered within the next 7 hours and 15 minutes.
*Restrictions Apply
Same Day Shipping
Place an online Credit Card Order for In Stock products before 3pm ET during normal business hours your Order will ship that day.
Learn more >
Reasons to Buy
Newcomers Michael Brent and Taylor Caldwell are looking like a pretty sexy pair based on the DVD cover.
Who wouldn't want to go back into the closet if it meant that you could spy on super-hot gay porn stars in their most intimate moments?
Director Steven Vasquez knows his way around an erotic drama. He is the same guy behind Sideline Secrets, A Siren in the Dark and the highly anticipated Vampire Boys 2: The New Brood.
Information
Director: Steven Vasquez
Writer: Steven Vasquez
Rating: NR
Released: Feb 12 2013
Added: Nov 03 2015
TLA SKU: 1761519
UPC Code: 631008074290
Catalog #: DV32835702
Custodian of Records:
Ariztical Entertainment
405 E. Wetmire RD 117-516 Tucson AZ 85705
Reviews
Review by Robert O'Neill
By: Robert O'Neill
In-House Review - Jan 03 2013
Alexia, a B-movie scream queen with a dark past, lives in New York, but owns property in Los Angeles that she is renting out to a gay porn company for their film shoots. While she is away, she has left her equally troubled, mute younger brother Chris...
Read More
Review by ParkerL-84
By: ParkerL-84

LUNA PARK is a valid attempt of a film. It is obviously low budget and there is room for some better acting, but the story itself is interesting and packs some twists and turns. I appreciate how the film uses pieces of the original short film, ROSE &...
Read More
Review by David
By: David

Just bad. That's all. Don't waste your time or money.
Review by Shane Hoskins
By: Shane Hoskins

Steven Vasquez returns with another dark entry to his film library, this time entitled LUNA PARK.
LUNA PARK is a full length spin-off of an award-winning short film, ROSE & ALEXANDER.
LUNA PARK has all the touches of a Steven Vasquez film...
Read More
Review by Amos Lassen
By: Amos Lassen

Sometimes I watch a movie and have a good time watching even though I have no idea as to what it is about. That is the case with "Luna Park". I had a really hard time following the story but the nudity got me through that. Basically the story is some...
Read More