Coming Out Soon! Gay Films Coming to DVD More
---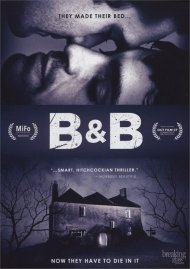 $19.99

DVD (Editor's Pick)
Marc and Fred went to war when they were refused a double bed at a remote Christian guest house. They won their court case and now they're back… but their weekend of fun soon becomes a bloody battle for survival in this smart, brutally funny new thriller!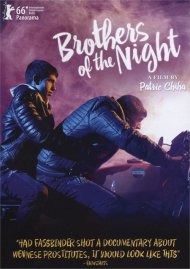 $19.99

DVD (Editor's Pick)
Meet Vienna's underdogs of respectable society. Sporting leather jackets like suits of armor, these young hustlers are in search of adventure, freedom and a quick buck. Don't miss this stylish and provocative new documentary following a tight-knit group of desirable young men.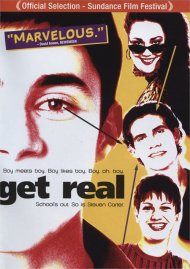 $8.99

DVD (Editor's Pick)
A sharply observed coming-of-age romance infused with charm, humor, emotion and a knowing sense of the difficulties of being a gay teen, this gay indie classic is finally coming back to DVD after a very long time out of print. And it's only $8.99!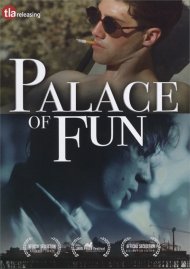 $19.99

DVD (Editor's Pick)
Jamie, a somewhat troubled young man from a rich family, takes a dangerous liking to his sister's new boyfriend Finn. Soon, he's spinning a web of deceit to get closer to the handsome young man. Palace of Fun is an absolutely gorgeous edge-of-your-sear thriller!
Just Came Out! Gay Movie New Releases! More
---
DVD Picks of the Week
---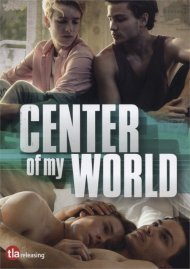 $19.99

DVD (Editor's Pick)
After spending the summer with his best friend Kat, in an effort to escape his family, Phil goes back to school and starts to question his feelings towards Nicholas, his attractive new classmate. Based on a popular German novel, this tender and heartfelt romance will give you all the warm and fuzzies!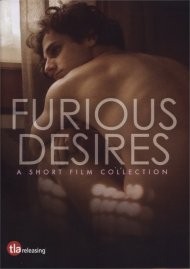 Desire is mysterious. Desire is overwhelming. Desire is tragic. Desire is FURIOUS. The many permutations of this strange thing called desire are on full display in this sexy and stunning collection of short gay films from around the world.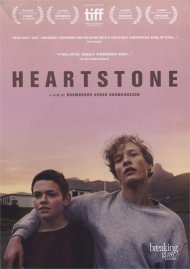 $19.99

DVD (Editor's Pick)
In a remote fishing village in Iceland, teen boys Thor and Christian experience a turbulent summer - as one tries to win the heart of a girl while the other discovers new feelings toward his best friend. Don't miss this gorgeous and powerful new coming-of-age romance.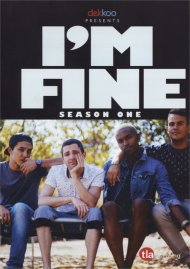 Cute 20-something Nate isn't hurting for dates, but he's still hopelessly obsessed with his ex-boyfriend Joey. Poignant and funny, this brand-new Dekkoo Original Series follows Nate as he tries to break himself out of romantic purgatory.
Gay Movies for $9.99 or Less! More
---