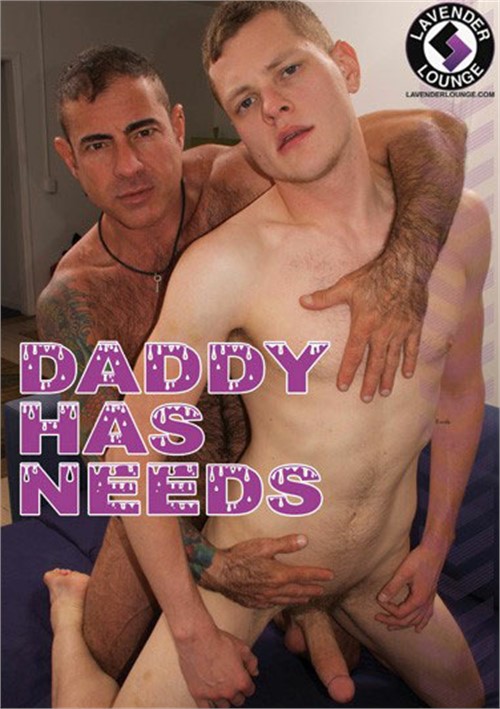 ---
---
"For whatever reason, daddy/son scenes have always been popular, and we all know that Daddy Has Needs. For the first scene we have a unique duo, Nick and Blue. In real life, they're good friends and sometime fuck buddies, though each has an open-minded and understanding partner. In fact, the four of them go out together from time to time. Nick, with his body hair, extensive tattoos and really big, curved dick contrasts beautifully with adorable, tender and oh-so-pliable Blue. Despite the young man's youth, it soon becomes evident he's extremely experienced in taking big dick and getting fucked. One look at his face when Nick slides into the waiting fuck hole and you'll understand what we mean. Blue just lives to get fucked and the fact that Nick and Blue have role-played before was an added bonus. No shyness, no apprehension. Just hedonistic daddy/son fucking at it's finest. If you're into intergenerational sex you're going to love Nick and his hung-boy Blue. Young guys often fear being stalked by older leather daddies. Imagine how disturbing it would be to actually get lured into a date with a creepy stalker. When young Sebastian hooks up with sadistic Reed, the scene could easily turn into a nightmare. It begins with Sebastian bound and gagged to a pole wrapped in cellophane and wearing a blindfold. Reed confesses he's been watching Sebastian's every movement for a long time, and can't believe he finally succeeded in luring him into his lair. With a sharp knife, Reed first slices open a holes in the plastic wrap in order to lick Sebastian's nipples. He then moves down to slice the cellophane covering Sebastian's cock to start sucking on it. With his object of obsession finally in his grasp, Reed admits to lusting after the young Sebastian from afar. In an unusual twist the the dominance/submission rules, the stalker fulfills his fantasy by having his unwitting catch fuck him in the ass while still bound to the pole. Not only does the captured sex slave perform his duties as a top, he actually relishes the chance to turn the tables on the stalker by bursting out of his binding and aggressively pounding Reed's ass. Daddy Reed finally gets his chance to play with his boy toy. Sebastian starts by servicing daddy's cock on his knees, but they soon get impatient for heavy duty fucking and move to the sling. By putting the strawberry blond boy in a comfortable position in the sling, Daddy Reed can pound his ass ferociously, and eventually comes all over his face."
---
Reasons to Buy
In this film, you'll really find out that Daddy Has Needs!
Playing Master and Servant has never been so intense...
Cover men Nick Moretti and Blue Bailey have never been hotter!
DVD Features
Interactive Menus
Chapter Selections
Web Site Information
Information
Director: Mark Kliem
Length: 1 hrs. 24 mins.
Rating: XXX
Released: Oct 31 2014
Added: Nov 03 2015
Production Year: 2014
TLA SKU: 1763683
Number of Discs: 1
UPC Code: 847046011924
Catalog #: DX36563802
There Are No Reviews For Daddy Has Needs