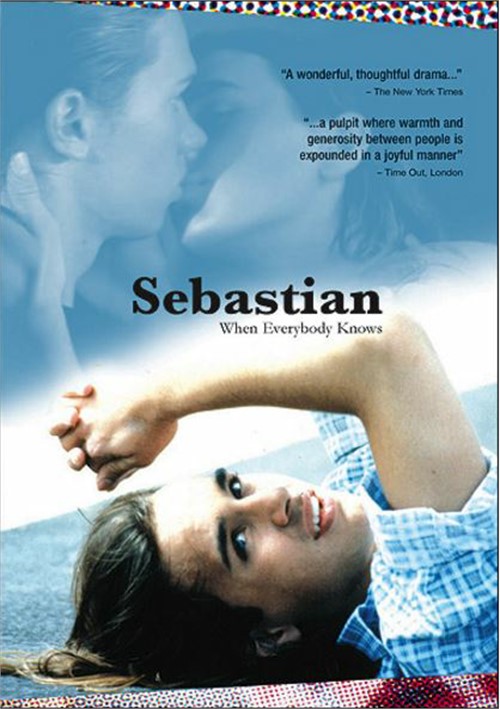 ---
---
Sebastian is a typical teenager. He hangs out with his friends, goes to the movies, buys hip clothes and attends school. Typical that is until a chance stolen kiss changes everything. Sebastian is just figuring out what almost everyone else around him already knows, he is gay. The kiss is between him and his best buddy Ulf and not only does it change everything it awakens passions that Sebastian never even knew he had. At first terrified, Sebastian slowly learns that he lives in a wonderful world where is parents are accepting, his sister loves him for who he is and you never know, Ulf may even want another try at that kiss.
---
Reasons to Buy
Unlike many American coming outs stories, this drama offers a naturalistic, non-bombastic look at one boy's life.
Most gay men will identify with Sebastian's teen sexual problems.
And the guys are easy on the eyes.
DVD Features
Interactive Menus
Chapter Selections
Web Site Information
Information
Director: Svend Wam
Length: 1 hrs. 28 mins.
Rating: NR
Released: Sep 11 2007
Added: Nov 03 2015
Production Year: 1995
TLA SKU: 1761394
Number of Discs: 1
UPC Code: 759259140981
Catalog #: DV1166002
Reviews
Review by Raymond Murray
By: Raymond Murray
In-House Review - Dec 19 2011
A sweet, gentle tale of one teenager's sexual confusion, romantic longing and eventual coming out, that, while far from revelatory, still holds the attention of the viewer. Sixteen-year-old Sebastian is a long-haired angelic beauty who begins to "fee...
Read More
Review by .Amos Lassen
By: .Amos Lassen

"Sebastian"
Gay in 1995
Amos Lassen
"Sebastian" (WaterBearer Films) dates back to 1995 but just now sees its release on DVD. It is the story of a sixteen year old, Sebastian, who behaves strangely He sits alone in his room thinking an...
Read More
Review by tylersdog
By: tylersdog

This is a beautiful, small film
about coming out. It has little
"plot" so to speak, but is more
about the state of mind of a
notably beautiful young man who
is having to come to terms with
coming out to his parents, and...
Read More
Review by JEFF13BC
By: JEFF13BC

"Sebastian" is one of the
sweetest films you'll ever lust
over! The two leads, 'Sebastian'
and 'Ulf', are two of the most
beautiful boys you've ever seen
in your life. Something about that
salty Norwegian air!
Read More