The polls have closed and the votes have been counted. It's with great excitement that we announce the winners of the 2010 TLA RAW AWARDS! Voting was close in many categories and honestly, every nominee was a winner in our book. However, the fans and customers have spoken.
BEST PORN MOVIE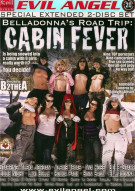 This is the closest to a porn reality show that we're ever gonna get and in no way is that a bad thing! This flick, featuring Belladonna and a gorgeous gaggle of hot chicks, is all about a bunch of girls hanging out in a cabin and letting sex happen naturally. You might think it would be kinda boring watching boiling hot chicks like Bella, Bobbi Starr and Lexi Belle argue about what's for dinner but it adds a level of sexual tension that made our dicks yell - "Awesome!" You never know when the fucking is going to happen and it's a sweet ass surprise when it does. Belladonna, you are a true porn visionary and we want to have your children... even though we're dudes.
FEMALE PERFORMER OF THE YEAR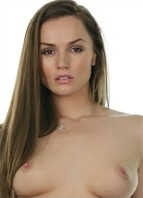 Every year there's a certain starlet who's a sure thing - if you put them on your box cover, that movie will sell like sexed-up hotcakes. In 2009, that girl was Tori Black. She fucks like a champ and is one of the most stunning natural beauties the industry has ever seen. They say that a beautiful girl will light up a room upon entering - well, when Tori enters a room, that shit EXPLODES!
BEST PORN PARODY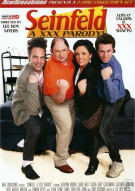 In the past few years the porn industry has gone apeshit crazy with TV show parodies, and let's face it, most of them suck moose cock. Luckily, we've got directors like Lee Roy Meyers who actually have enough comedic talent to make his parodies worth watching and not just whacking off to... not that the sex isn't hot as shit. James Deen is spot on as "Gerry" and Kristina Rose fufills our dreams of always wanting to see Elaine get nailed. In a year of shitty parodies that were about as funny as a dick shancre, Seinfeld stood out like a sore thumb... you know, in a good way!
BEST SEX COMEDY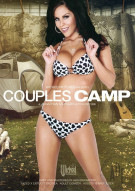 Loosely based on that shitty Vince Vaughn movie "Couples Retreat" - this comedy from Wicked Pictures had us laughing our asses off while cumming our asses off - and that shit's hard to do! The whole cast hit it out of the park on this one largely due to a hilarious script from vet Jonathan Morgan but we gotta say it was Randy Spears who stole the show in this flick. In fact, we'd love to see a sequel where Spears cuckolds the shit out of Vince Vaughn and Vaughn is reduced to tears. Oh, there's hot sex in this movie too... duh!
BEST INTERNATIONAL PORN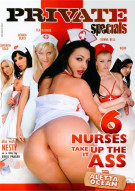 6 Nurses Take It Up The Ass
This one's a bit of a no-brainer, isn;t it? We'll spell it out, just in case. You've got six gorgeous European nurses. As we all know, nurse outfits are fucking sexy. As we all also know, European chicks love getting fucked in their bungholes. Put those two elements together and you've got the hottest ass-reaming fuckstravaganza to hit the states since... well... ever! Again - every scene involves a beautiful nurse getting assfucked! What more could you ask for?
SICKEST PORN

Belladonna's Fetish Fanatic 7
We didn't think Belladonna could outdo 2007's IodineGirl, but we're learning to never underestimate Bella when it comes to outrageous sex acts. Once she shot that scene with Lexi Belle and Roxy DeVille fucking the shit out of each other while wearing giant rabbit heads, it was pretty clear that this movie was gonna be something special. Fetish Fanatic 7 will fuck your mind so hard that you'll have jizz dripping out of your psyche for weeks. Probably out of your wang, too.
PERFORMER OF THE YEAR (MALE)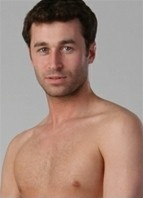 Who can argue that James Deen has become one of the most trusted and respected go-to woodsman in the adult business. From his ability to act in big-budget features and parodies to his ability to turn in a rough and tumble gonzo sex scene, Deen is just getting started.
STUDIO OF THE YEAR

There is no question that Elegant Angel had an amazing year in 2009. From their instantaneously recognizable box covers featuring startling porn starlets to their unique brand of movies mixing high quality production with down and dirty sex, the Elegant Angel brand has become one of the most respected and awarded brands in the industry.
BEST FEMALE NEWCOMER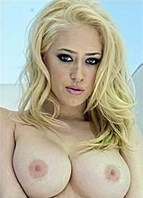 Honestly, how the fuck could we give the Best New Starlet Award to anyone else? Kagney was so huge this year that those magnificent zoobs and girl-next-door demeanor of hers pretty much eclipsed all other newbies from our radar. Many are calling Kagney the heir to Jenna Jameson's throne but I'll tell ya what - I'd take Kagney over Jenna (even in her heyday) any day of the week! Feast on that!
BEST MALE NEWCOMER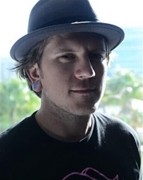 While we were surprised by the results in this category, it's not a complete shock. Brian Street Team may have only appeared in a few scenes in 2009, but his impact has been felt instantaneously. His charm, wit and go-get-em attitude in front of the camera has made him a natural performer that both men and women can relate to.
BEST DIRECTOR

Mike Quasar
Gonzo directors don't always get the respect they deserve - but we challenge any of you folks out there to compare one of Mike's scenes to any other director out there. Look at his lighting, his composition... and more importantly - how amazing he makes that pussy look! Plus, this poor guy's been in the businesss for like 48 years and he's still not in the AVN Hall of Fame. Well, Mike - you're in our Hall of Fame, buddy.
STUDIO OF THE YEAR

You don't see a whole lot of studios who do niche porn as well as Elegant Angel. Slutty waitresses, busty mommies, handjob porn, tease, curvy girls, horny secretaries...you name it and Elegant's doing it, and they're doing it with better production values and hotter ladies than you'll find anywhere else. Throw in porno milestones like Alexis Texas' first anal scene, Kristina Rose's first DP and more and you've got yourself a fucking winner. Just look at the cover for Bootylicious Girls, for god's sake. How the fuck do you not click on that?!
VOD MOVIE OF THE YEAR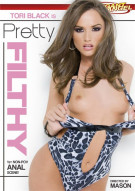 Well, aside from boasting what may be the greatest goddamn box cover we've ever seen, this movie's got AVN's performer of the year, miss Tori Black, starring in every fucking scene and even taking a shot of cock up the ass (from male performer of the year Manuel ferrara, no less!). With a supporting cast including fan favorites Kristina Rose and Marie Luv, this is a movie that no jizz-filled cock could possibly pass up.
BEST SEX TOY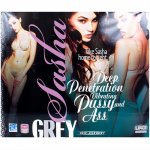 Sasha Grey's made a lot of headlines this year, from her mainstream turn in The Girlfriend Experience to the formation of her very own adult studio, Grey Art. The girl's been everywhere, so it's really no surprise that so many of TLA's customers want a piece of her pristine celebrity snatch. Armed with a realistic beave and a tight little bunghole as well, this thing's just about as good as they come when it comes to prosthetic vadge. Believe it, this is as close as you can get to plowing your wang into the real thing without actually, y'know, meeting her or anything. It might even be a little better, because I don't think Sasha'a actual vagina vibrates. So consider it a bonus!
BEST TWITTERER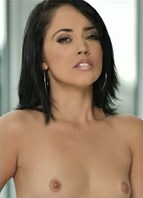 This Twitter thing's been all the rage for the past year or so and at first, we thought it was kind of bullshit. Bullshit, that is, until we started following Kristina Rose and thankfully our customers agree. Wondering how much of a certain... um, "plant" that Kristina has... um, "smoked" on any given day? Check her twitter! Wanna see tons of candid Kristina booty pics? Check her twitter! Lots of pornstars use Twitter as shamless self promotion and while that's all well and good we prefer the personal connection that twitter gives us to girls like Kristina Rose who use it right!
BEST STARLET BLOG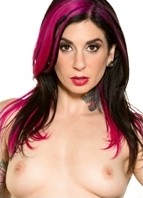 Alt-porn cover girl Joanna Angel has built her success on the loyal support of her fans. Instead of blasting onto the adult scene shooting thousands of scenes and then disappearing, Joanna has slowly and steadily built an empire around her Burning Angel brand. Her blog has long been an example of an adult performer with intelligence, humanity and most importantly a sense of humor.
BEST FREAKOUT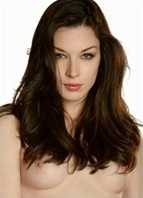 Digital Playground contract star shocked everyone in 2009. After winning AVN's Best New Starlet and almost every other newcomer award, Stoya disappeared from performing because of a conflict with Digital Playground. While the cause of the conflict is not publicly known, she has remained one of the most popular adult stars in years even out of the spotlight. Fans can only hope that she will return sooner rather than later.