Hardcore Gay Porn Video On-Demand
Spotlight Flixxx On Demand
---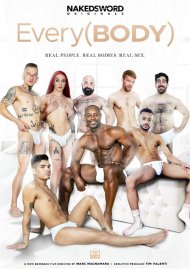 Welcoming every identity, every shape, every age, every human. Hot, passionate, bareback sex is for EveryBODY. And that message is just what multiple award-winning director Marc MacNamara delivers in this unprecedented NakedSword Originals feature that embraces inclusivity. Experience the sexual appetites of eight, sensational, distinct performers sharing their bodies and unapologetically fulfilling their desires.
So, step off the ledge of what you consider "normal" and into the space where EveryBODY is accepted and celebrated!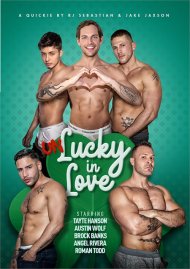 The beautifully talented Tayte Hanson stars as Lucky Jones, the unluckiest guy when it comes to the matters of love. Flouting "app convention," Lucky joins a video dating service and starts recounting his hilarious escapades during his interview - like how he "mistakenly" slept with porn star Austin Wolf while planning to hook up with someone else, or got double booked for sex. Will the stars ever align for Mr. Jones?
VOD EXCLUSIVE! Watch now!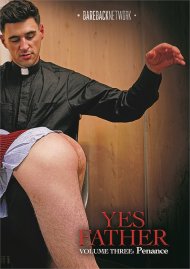 For young, Catholic men, nothing is more important than making Father happy. For a gay priest, there's nothing finer than hearing his boys say, "Yes, Father." Given how sibmissive these altar boys are, it's no surprise the older men often take advantage of their trust. This religious series features all the dirty secrets the Church doesn't want you to see...
Could this be the filthiest series in all of porn? We think so!