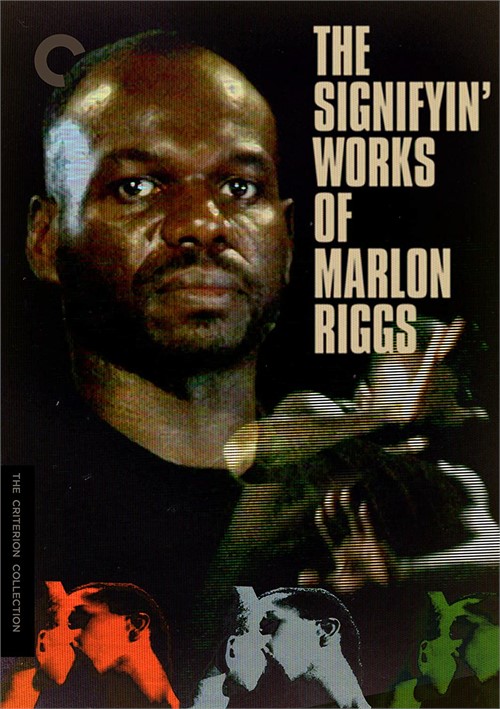 ---
---
There has never been a filmmaker like Marlon Riggs (1957-1994): an unapologetic gay black man who defied a culture of silence and shame to speak his truth with resounding joy and conviction. An early adopter of video technology who had a profound understanding of the power of words and images to effect change, Riggs employed a bold mix of documentary, performance, poetry, music and experimental techniques in order to confront issues that most of Reagan-era America refused to acknowledge, from the devastating legacy of racist stereotypes to the impact of the AIDS crisis on his own queer African American community to the very definition of what it is to be Black.
Bringing together Riggs's complete works - including his controversy-inciting queer landmark Tongues Untied and Black Is . . . Black Ain't, his deeply personal career summation - The Signifyin' Works of Marlon Riggs traces the artistic and political evolution of a transformative filmmaker whose work is both an electrifying call for liberation and an invaluable historical document. This amazing new boxed set from The Criterion Collection includes the films Ethnic Notions, Tongues United, Affirmations, Anthem, Color Adjustment, Non, Je Ne Regrette Rien (No Regret) and Black Is... Black Ain't.
Special features include: New high-definition digital masters of all seven films, with uncompressed stereo soundtracks on the Blu-rays; Four new programs featuring editor Christiane Badgley, performers Brian Freeman, Reginald T. Jackson and Bill T. Jones, filmmakers Cheryl Dunye and Rodney Evans, poet Jericho Brown, film and media scholar Racquel Gates and sociologist Herman Gray; Long Train Running: The Story of the Oakland Blues (1981), Riggs's graduate thesis film; An introduction to Riggs, recorded in 2020 and featuring filmmakers Vivian Kleiman and Shikeith, and Ashley Clark, curatorial director of the Criterion Collection; The documentary I Shall Not Be Removed: The Life of Marlon Riggs (1996); Plus an essay by film critic K. Austin Collins.
---
Additional Versions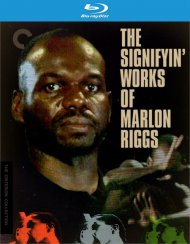 DVD Features
Interactive Menus
Chapter Selections
Web Site Information
Information
Director: Marlon Riggs
Length: 5 hrs. 40 mins.
Rating: NR
Released: Jun 22 2021
Production Year: 2021
TLA SKU: 3053946
Number of Discs: 1
UPC Code: 715515260213
Reviews
Review by Amos Lassen
By: Amos Lassen

"THE SIGNIFYIN' WORKS OF MARLON RIGGS"
A Singular Filmmaker
Amos Lassen
In June, 2021 Criterion is bringing us "The Signifyin' Works of Marlon Riggs" in which we see that there has
never been a filmmaker like Marlon Riggs (1...
Read More