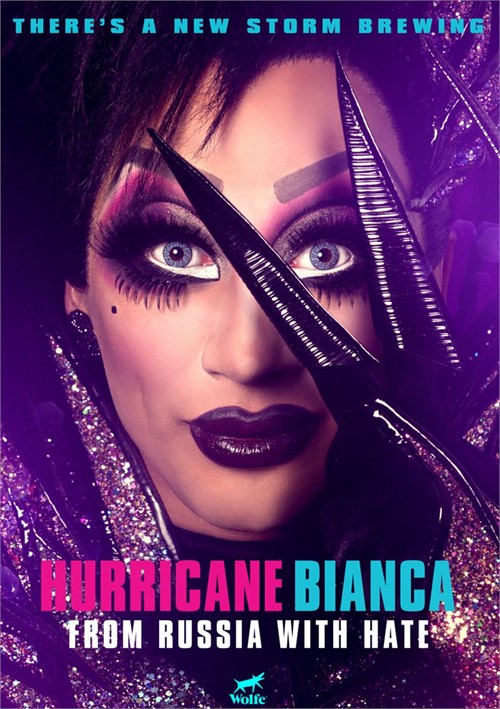 ---
---
After winning over the staff and students of Milford High School, chemistry teacher Richard Martinez aka Bianca Del Rio (Roy Haylock) sent her nemesis Vice Principal Deborah "Debbie" Ward (Rachel Dratch) to jail in a flawlessly executed plan. When Debbie is released from jail, she conjures up a scheme to do away with Bianca Del Rio once and for all, by luring her on a dangerous journey to Russia to accept a teaching award and cash prize. Filled with laughs, celebrity cameos and America's drag superstars, Hurricane Bianca: From Russia with Hate is packed with surprises and unlikely partnerships that spark friendship and acceptance.
---
Reasons to Buy
"Drag Race" winner Bianca Del Rio is back with a brand-new sequel to her hilarious 2016 comedy.
This movie is paked with cameos from celebrites we love, including Rachel Dratch, Alicia Goranson, Kristen Johnston, Cheyenne Jackson, Janeane Garofalo, Heather McDonald and Wanda Sykes.
Alyssa Edwards and Katya from "Drag Race" also make apprearances, with Katya (Brian McCook) playing a love interest for Bianca.
Information
Director: Matt Kugelman
Length: 1 hrs. 25 mins.
Rating: NR
Released: Jun 19 2018
Production Year: 2018
TLA SKU: 1975123
Number of Discs: 1
UPC Code: 754703764706
Reviews
Review by stykerforce
By: stykerforce

I loved the original and I love the sequel. It is just the right about of sass, class, and ass.
Review by MiCHAEL M
By: MiCHAEL M

I saw the in the theater. It did have some funny moments but not enough to buy this dvd. Bianca is a hoot but after awhile she gets tired.
Review by Amos Lassen
By: Amos Lassen

"Hurricane Bianca: From Russia with Hate"
The "Shequel"
Amos Lassen
I am sure that my feelings about this movie come from my not being a drag aficionado. I also don't believe that making sequels of movies that are not so go...
Read More