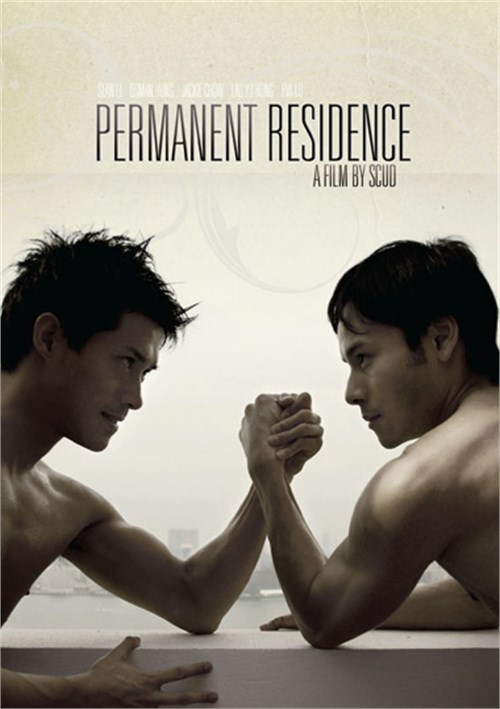 ---
---
Permanent Residence tells the story of a man who indulges in thoughts of the afterlife and passionately falls in love with a straight guy. Ivan (Sean Li) has been searching for an answer to a lifetime question: Where will we be after the present life? On the way, he goes through a difficult passion with Windson (Osman Hung), a straight guy. Eventually he designs a permanent residence on his own soil to host all of his loved ones for the next life - in case there are any, while his friend Josh (Jackie Chow) creates a home at the Dead Sea for those not so much loved.
---
Reasons to Buy
Permanent Residence follows a gay guy in love with his straight buddy... who hasn't been there, right?
Scud, the director, went all over the world to film this movie - Israel, Japan, Australia, Thailand and mainland China.
This is the first time Permanent Residence has been officially available on DVD in the United States!
Information
Director: Scud
Writer: Scud
Rating: NR
Released: May 01 2012
TLA SKU: 1761812
UPC Code: 857965003269
Catalog #: DR30158403
Reviews
Review by Robert O'Neill
By: Robert O'Neill
In-House Review - Mar 28 2012
Oh the agony and ecstasy of your first straight-guy crush. He's cute, he's sweet, he knows you better than anyone else... but, alas, he's into girls more than guys... or so he says. Writer/director Scud's 2009 film Permanent Residence does a great jo...
Read More
Review by Amos Lassen
By: Amos Lassen

"Permanent Residence"
One to Watch For
Amos Lassen
Be on the lookout for "Permanent Residence" which is coming soon to DVD. The film is total breakaway in the way it uses full male nudity as it tells the story of a y...
Read More