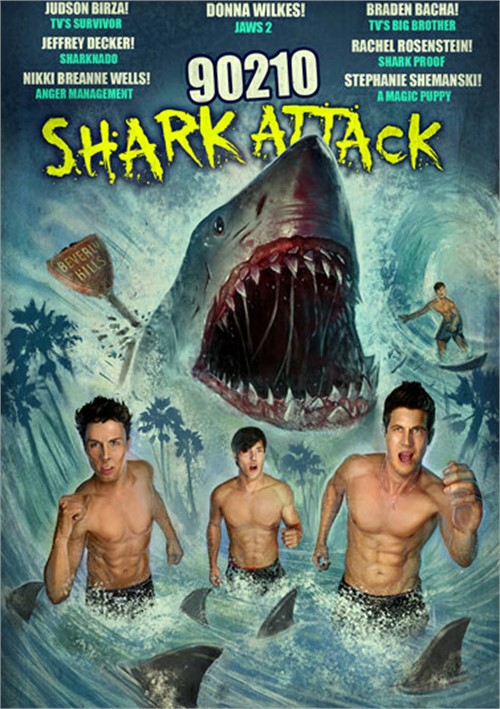 ---
---
A group of entitled Beverly Hills oceanography students arrive at a mansion in Malibu to study the local ocean waters. However, someone (or something) has other, more murderous intent. The students begin to disappear, one by one, murdered by some flesh-shredding entity - leaving wounds similar in nature to a shark attack. But how is that possible, when the nearest ocean is a half-mile away?
---
Reasons to Buy
Who doesn't love a fun, silly, campy, low-budget shark attack flick?!
90210 Shark Attack! comes from cult director David DeCoteau - the same guy behind The Brotherhood and Leather Jacket Love Story.
Thought there isn't anything specifically gay about the movie, it's packed with tons of hot, shirtless beefcake - including Judson Birza from "Survivor," Jeffrey Decker from Sharknado and Braden Bacha from "Big Brother."
Information
Director: David DeCoteau
Writer: Charlie Meadows
Rating: NR
Released: Mar 24 2015
Added: Nov 03 2015
TLA SKU: 1761637
Number of Discs: 1
UPC Code: 733159716200
Catalog #: DV36536002
There Are No Reviews For 90210 Shark Attack!