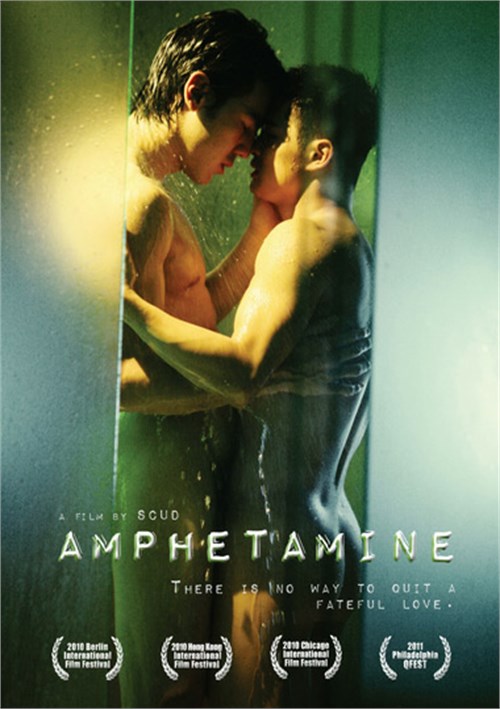 ---
---
A thrilling tale of star-crossed love in Hong Kong, Amphetamine follows a straight-leaning swimming instructor named Kafka who falls into a tumultuous relationship with a biracial, bisexual businessman named Daniel. Emotionally charged and nearly epic in its approach to the story, this wonderful film is filled with hot sex, naked men, use and much more. Quite simply, it's a must see!
---
Reasons to Buy
Scud, despite the memorable single name, is possibly the most talented queer filmmaker you've never heard of!
Amphetamine is the first of Scud's films to be available in the United States! Audiences can finally see what everyone in Hong Kong is so excited about.
This flick is packed to the brim with beautiful, barely-dressed Hong Kong boys and delicious graphic sex scenes.
Information
Director: Scud
Writer: Scud
Rating: NR
Released: May 01 2012
TLA SKU: 1761496
UPC Code: 857965003238
Catalog #: DR32472802
Reviews
Review by Raymond Murray
By: Raymond Murray
In-House Review - Mar 08 2012
Prominent Hong Kong filmmaker Scud has had two films that received worldwide festival play and commercial success in Asia (Permanent Residence in 2009 and City Without Baseball in 2008), yet neither has been available on DVD in the US... until now! <...
Read More
Review by Amos Lassen
By: Amos Lassen

This new film that is directed by Scud, a man who regards himself as China's queerest filmmaker "you've never heard of" but you are hearing about him here. "Amphetamine" is the story of a straight swimming instructor (Byron Pang) who falls in love wi...
Read More