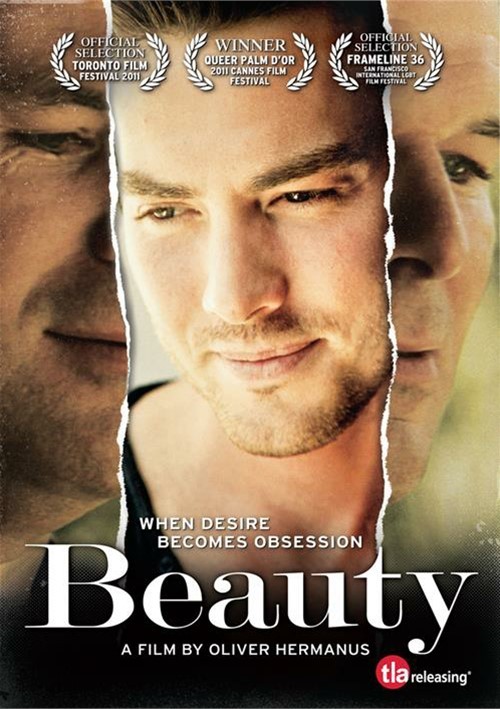 ---
---
Francois van Heerden is a white, Afrikaans-speaking family man in his mid-40s. Francois has become devoid of any care or concern for his own measure of happiness, and so convinced of his ill-fated existence, that he is wholly unprepared when a chance encounter with another man unravels his clean and precisely controlled life. A raw, honest and highly acclaimed International gay thriller, Beauty was awarded the Queer Palm Award at the 2011 Cannes Film Festival and went on to become South Africa's official submission to the 84th Academy Awards for Best Foreign Language Film. This one is not to be missed.
---
Reasons to Buy
Beauty (a.k.a. Skoonheid) won the Queer Palm Award at the 2011 Cannes Film Festival
This film was also South Africa's official submission to the 2012 Academy Awards.
Writer/director Oliver Hermanus and star Deon Lotz have received much acclaim for their work on this film in Europe. We're glad to finally give American audiences a chance to see it!
Information
Director: Oliver Hermanus
Writer: Oliver Hermanus
Length: 1 hrs. 44 mins.
Rating: NR
Released: Oct 23 2012
Production Year: 2011
TLA SKU: 1741246
Number of Discs: 1
UPC Code: 807839005875
Catalog #: DV33605302
Custodian of Records:
TLA Releasing
35 Rumson Road Rumson, NJ 07760
Reviews
Review by Kelly Burkhardt
By: Kelly Burkhardt
In-House Review - Jun 28 2012
Set in the beautiful backdrop of South Africa, Beauty is an intimately intense portrait of Francois (the amazing Deon Lotz) who is a dutiful, middle-aged husband and father. He fumes with resentment longing for the past, his loveless marriage and har...
Read More
Review by barry
By: barry

The beauty was the young guy, this is why I picked it. The film maker did not use him will. It must had been true story , and why he name this movie. Being he the boy is why this movie fell. Think he would get caught. Where is a good cop when y...
Read More
Review by russell
By: russell

I did not enjoy this. Sure, a slice of realism, older closeted man, I'm no fag, and a very cute guy playing his "nephew". His lifeless marriage. There are long shots of him unpacking his suitcase in an empty hotel room. Two stars I think.
Review by just a reviewer
By: just a reviewer

.....film. But, there is another 6-letter "B-word" which exactly describes its story: "Brutal". And now, for your edification, let's take that ugly word apart, one letter at a time:
-- B: - As in Old "BOYS" Club. As in a bunch of older...
Read More
Review by TrojanKnight
By: TrojanKnight

Truly a character study on a repressed gay man. Yes, some scenes are deliberately slow but that actually enhanced my own viewing from how boring this man's life was to the predator nature of his actions. I couldn't for the longest time watch the ...
Read More
Review by Darren
By: Darren

This could have been so much better, if the thing wasnt so slow in places, and pauses in the photography on dead scenes just sitting there for 45 seconds before moving on.
Review by Amos Lassen
By: Amos Lassen

The news is out that TLA has acquired the U.S. rights to "Beauty" from South Africa. The film is directed by Oliver Hernanus and is the story of a married man who has to deal with the attraction that he has for other men. Francois van Heerden (Deon L...
Read More