Hardcore Gay Porn DVD & Blu-rays
Catch These Piping-Hot Spotlight Picks
---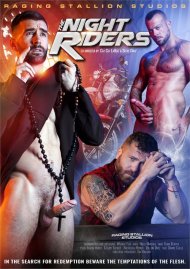 The Night Riders are coming and they're here to seek your soul. In the search for redemption, beware the temptations of the flesh. In this horror-thriller gay porn brought to you by award-winning co-directors Steve Cruz and Chi Chi LaRue, eight hard studs are looking to suck more than just your cock. When the Night Riders come for you, weigh your options carefully!
Starring Dante Colle, Woody Fox and many more!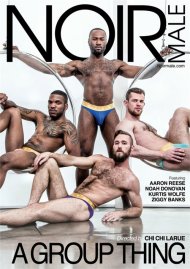 Things are about to get wet and wild! Get ready for the hottest interracial sex with the hottest guys in four fantastic group fuckfests! Including the deepest dick sucking, and most intense ass fucking. It doesn't stop till everyone is cumming!
Do not miss this essential Noir Male release!
Erection Direction: Check Out These New Releases More
---
On-Demand New Releases More
---
We Think You Should Know About... More
---
Don't Miss These Best-Sellers More
---
Studio Spotlight: NakedSword Originals More
---
Studio Spotlight: Gentlemen's Closet More
---
Sex Toys On Sale More
---